Japanese-style garden that we are proud of
The garden, which occupies 1/3 of the site, allows you to feel the four seasons' atmosphere from various places.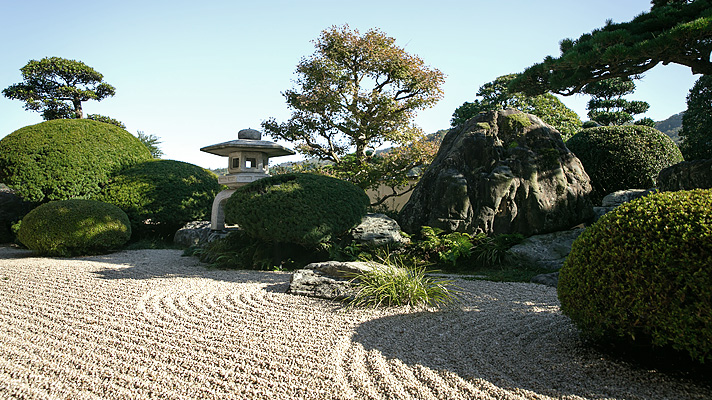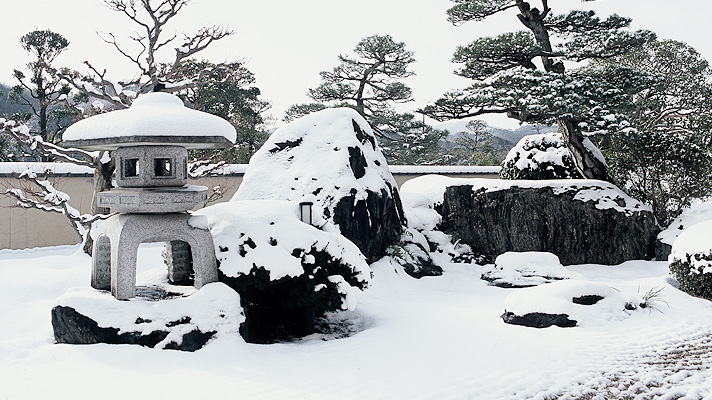 Time feels like it passes so slowly as you over look the garden.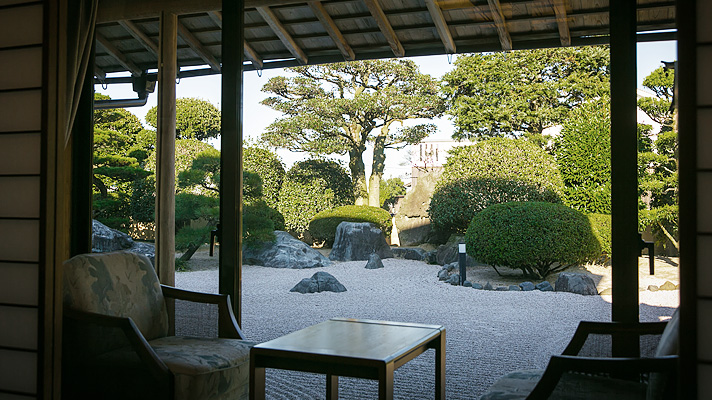 Nostalgic lounge
This lounge has a nostalgic atmosphere, and a place of relaxation that has been renovated. Please make yourself at home while reading newspapers and books.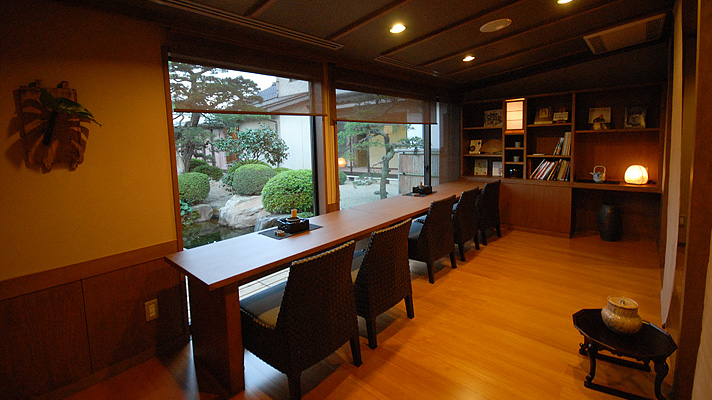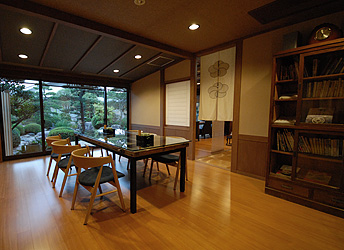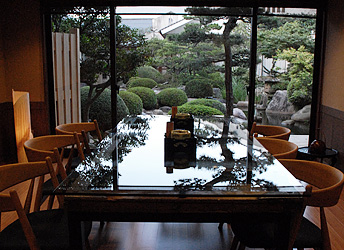 Banquet halls facing the Japanese garden.
We have three banquet halls (Large, Medium, and Small)
Have a good time with your friends while looking at the Japanese garden.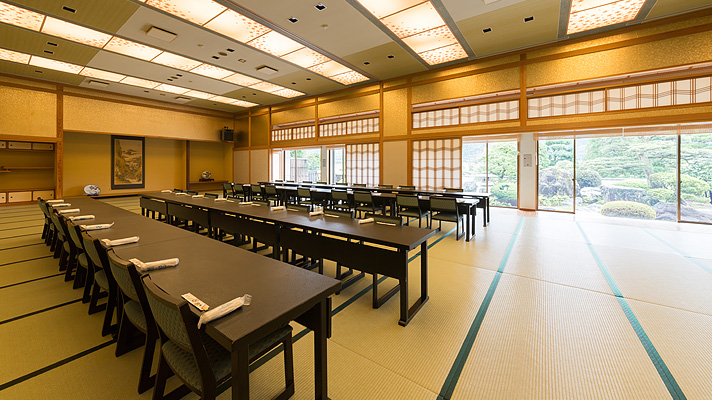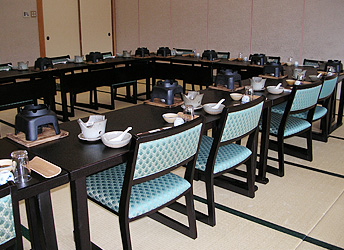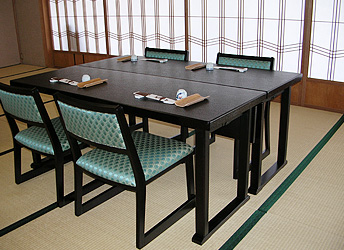 Other facilities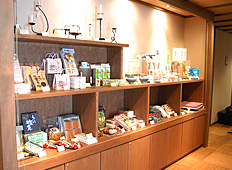 Shop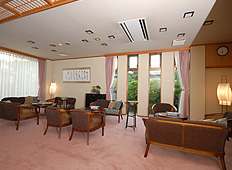 Lobby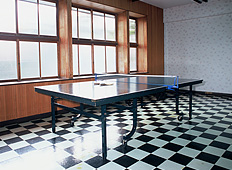 Table tennis court