San-in's well-known Hot Spring, and is surrounded by beautiful nature.
Saginoyu Onsen
Tradition says that Saginoyu Onsen was named originally from a white heron that healed their wounds within that place.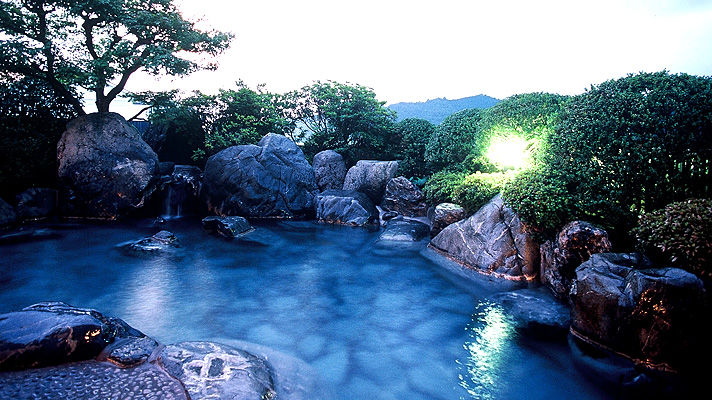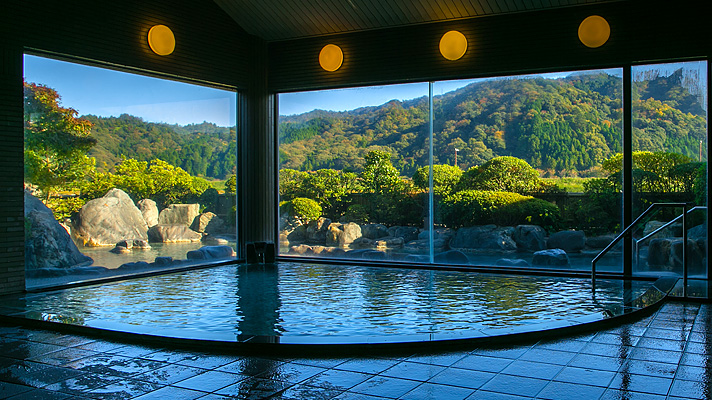 Outdoor bath and public bath are available from check-in to 9:00 am the next morning. You can also relax as many times as you wish in our bath.
*This is only for the guests. For the visitors, please read it down below.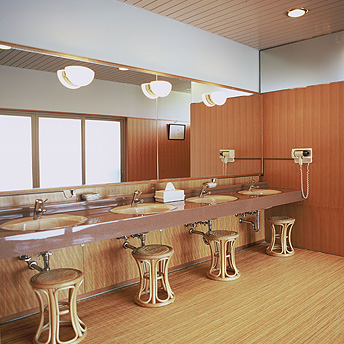 Public bath amenities
Locker, hair dryer
Public bath amenities
[for men]
Hairbrush, razor, hair tonic, hair liquid and aftershave lotion
[for women]
Hairbrush, cleanser, Toner and emulsion
[Both men and women]
Bath towel, shampoo, conditioner, body soap, bar soap, hand soap
Private Hot Spring Bath
Private outdoor Hot Spring "IWATSUYU"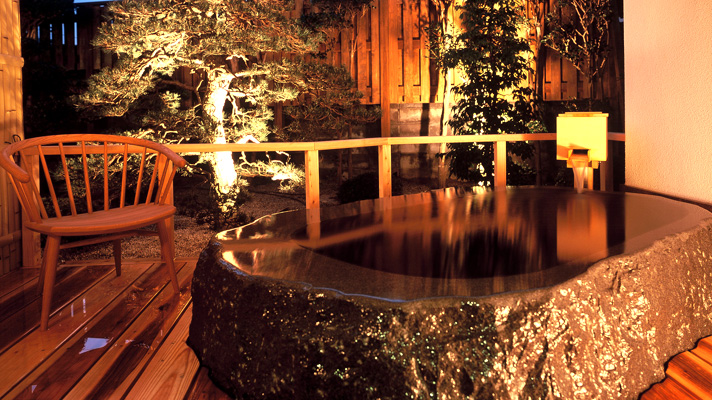 Private wide indoor Hot Spring "SHIRATSUYU"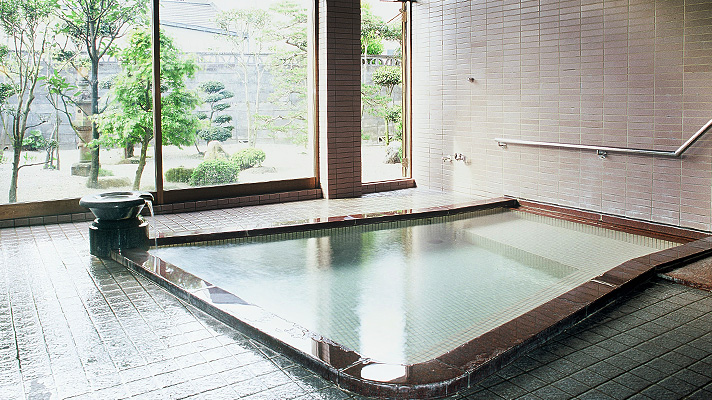 From 15:00 to 21:00, reservation is required for both "IWATSUYU" and "SHIRATSUYU."
Reservations are made at check-in.
Available from 22:00 without reservation when it's open.
Feel free to ask.
Time: 50 minutes Price: Free of charge

Legend has it that Saginoyu Onsen was discovered around 724 to 729. In the Sengoku (the Age of civil war) period and the Edo period (approx, 1467-1868), used by successful lords of the domains.
However, it was thoroughly washed away in 1667.
Rokusaemon Tanabe rediscovered the current Onsen in 1909, and Saigoro Tanabe, the child of Rokusaemon, operated the first redevelopment of Saginoyu Onsen.
"Onsen Festival" is held every April 24 to pray for the year's protection at the Yuyakushi, which stands in the new building's garden.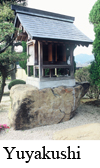 | | |
| --- | --- |
| Quality | Radioactive sodium / calcium / chloride / sulfate spring |
| Temperature | 45-54℃ / 113-129℉ |
| Efficacy | Trauma, recovery from fatigue, neurological disorders, gynecological diseases, sore, etc. |
For visitor
About public bath
Opening hours
12:30 - 15:00 (Last admission 14:00)
18:00 - 20:30 (Last admission 19:30)


*Between 15:00 - 18:00 is unavailable for visitors

Price
Adults ¥700 / Child ¥300
About towels
| | |
| --- | --- |
| For sale, | ¥100 (small towel) |
| For rental, | ¥200 (bath towel) |
You may bring your own towel .
About the private bath
| | |
| --- | --- |
| SHIRATSUYU | Private wide indoor bath |
| IWATSUYU | Private outdoor bath |
Price: Adults ¥700 / Child ¥300
Time: 50 minutes / Charterage: ¥500
Opening hours: 12:30 - 15:00 (Last admission 14:00)