You can keep the Japanese garden and outdoor bath all to yourself.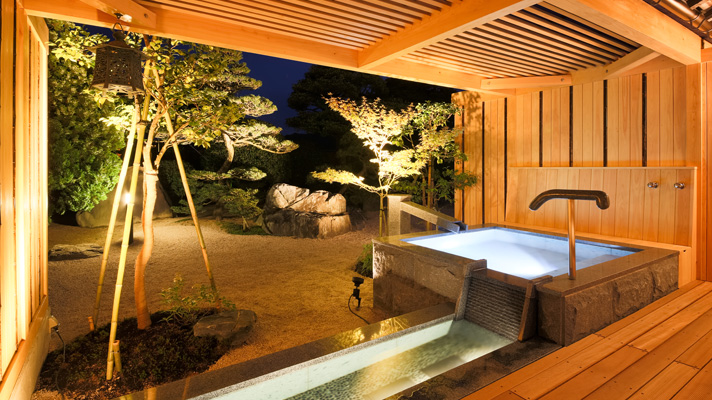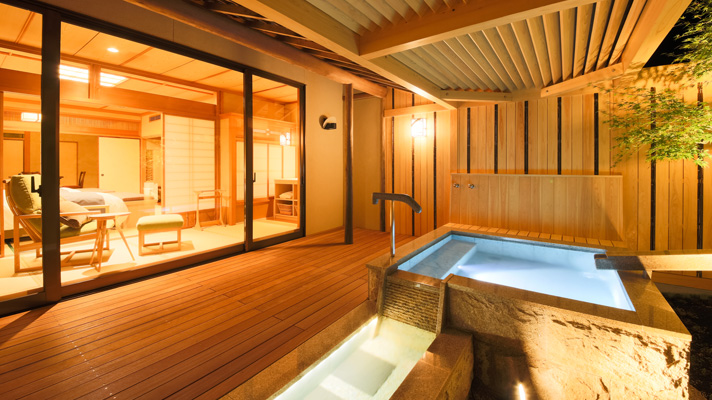 You can enjoy a relaxing soak in our Hot Spring bath whenever you want.
Enjoy the time leisurely passing by.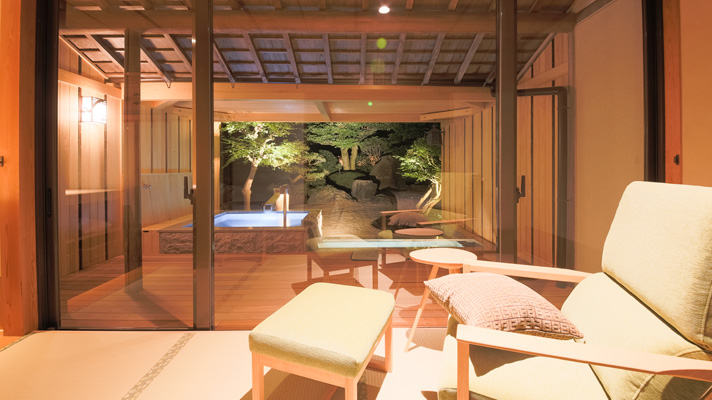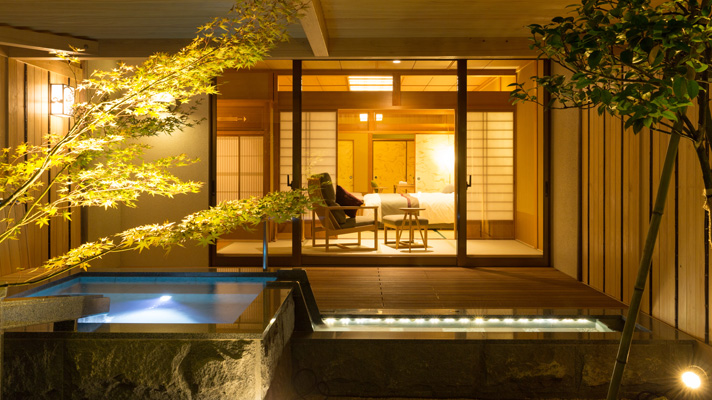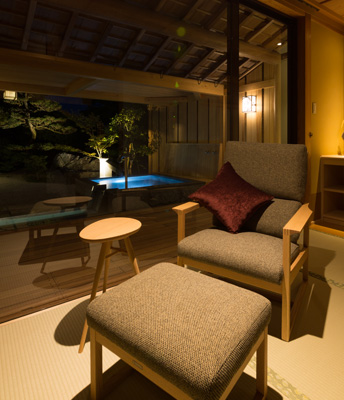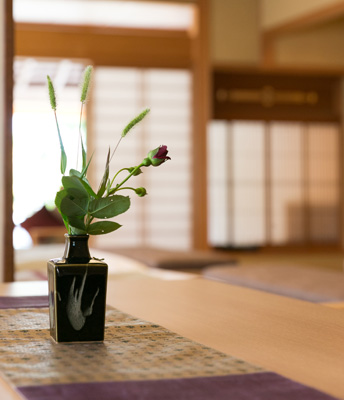 There are Japanese-style rooms with beds or futon beds.
All rooms are cozy and relaxing.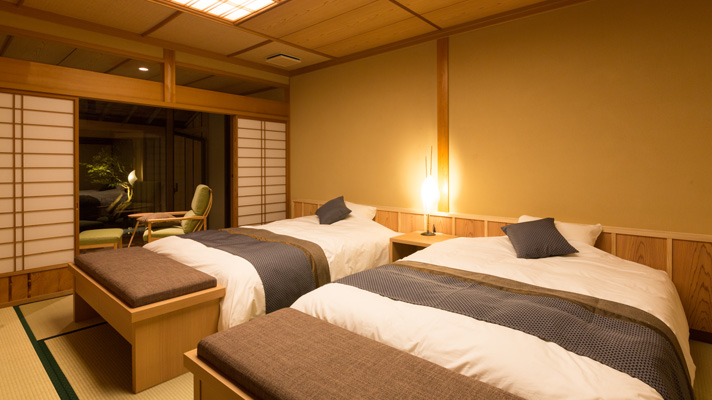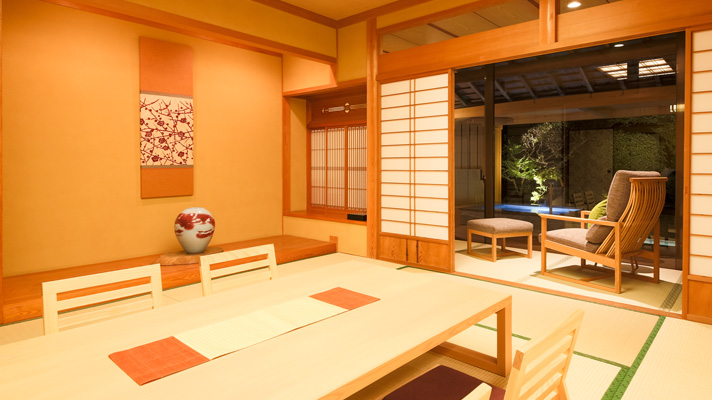 There is a foot-bath next to the outdoor bath.
It's nice to have a conversation while dipping your feet in a natural foot bath.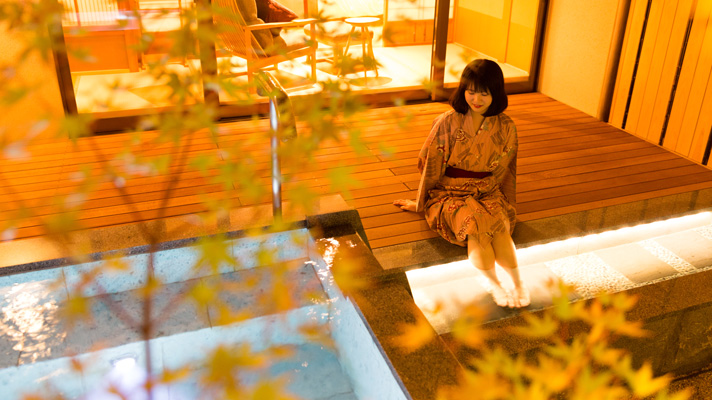 Click down below for more information