Check-in
Available from 15:00. We are happy to have your bags and stuff if you arrive earlier.
Let us know when you get here.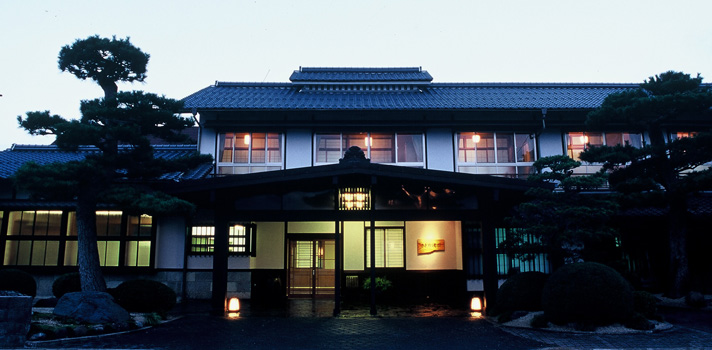 Take a bath
Relieve the fatigue of your trip with our 100% natural Hot Spring Bath and enjoy our well-kept garden afterward.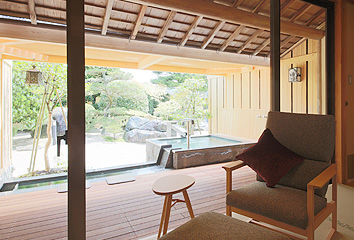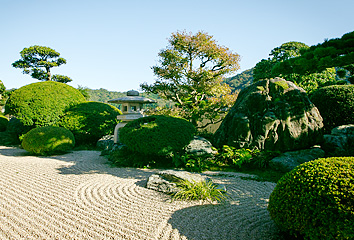 Dinner
Enjoy your meal in your own room.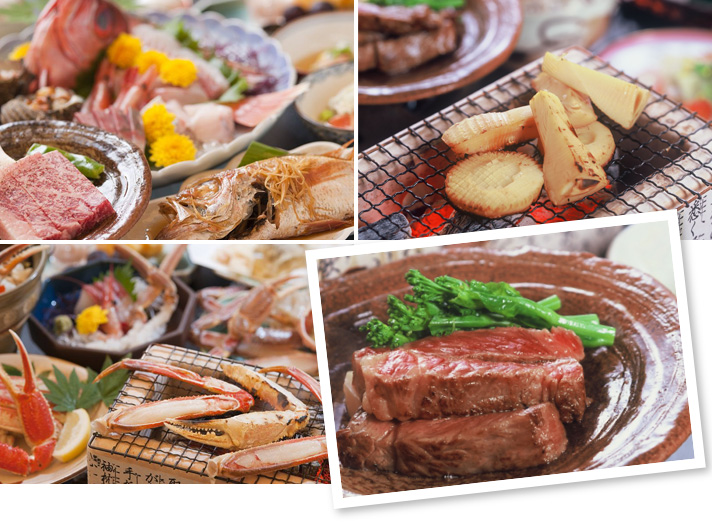 After Dinner
One of the most typical things to do is table tennis at the Japanese-inn.
Feel free to try it. We have a room for that.
Also, we have an original "Firefly tour" in June.
If you make a reservation when you check-inn, you could enjoy our private outdoor Hot Spring Bath. (No reservation required after 22:00.)

Morning Bath
Our Hot Spring Bath is open all night so that you can take a bath in the early morning, too.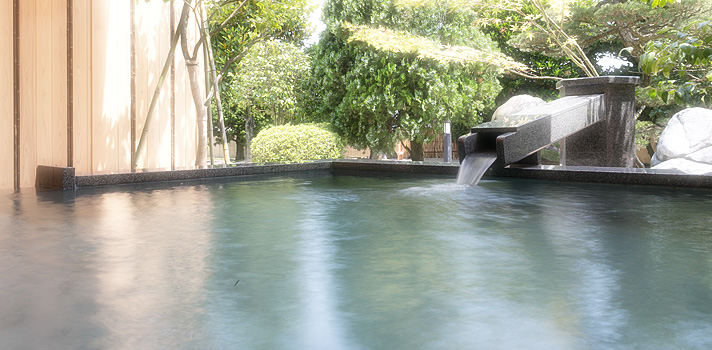 Breakfast
We have prepared a Washoku (Traditional Japanese meal) at the banquet hall.
Enjoy your meal with the view of the Japanese garden.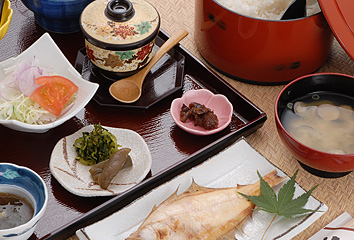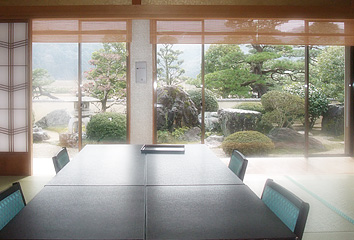 After Breakfast
Enjoy your morning coffee at our lounge "Taasobi".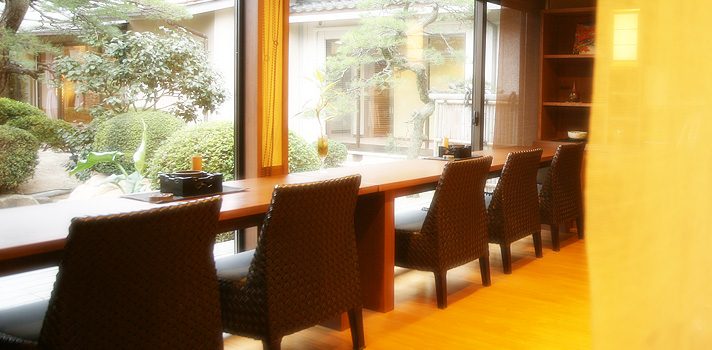 Check-out
We highly recommend to visit the Adachi museum.
Enjoy the beautiful garden with less crowd, and it takes only one minute to get there on foot.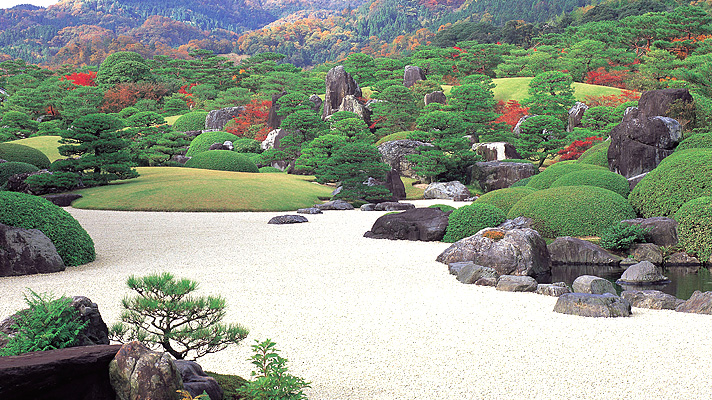 Also, there are few sightseeing spots, such as the Yasugi-bushi (Song of Yasugi) entertainment hall, Gassantoda castle ruins, Yasugi Kiyomizu-dera Temple.
Our Ryokan stands in the center of the San-in region so that recommended as a base for sightseeing in Shimane Tottori.
Feel free to ask us for tourist and road information.